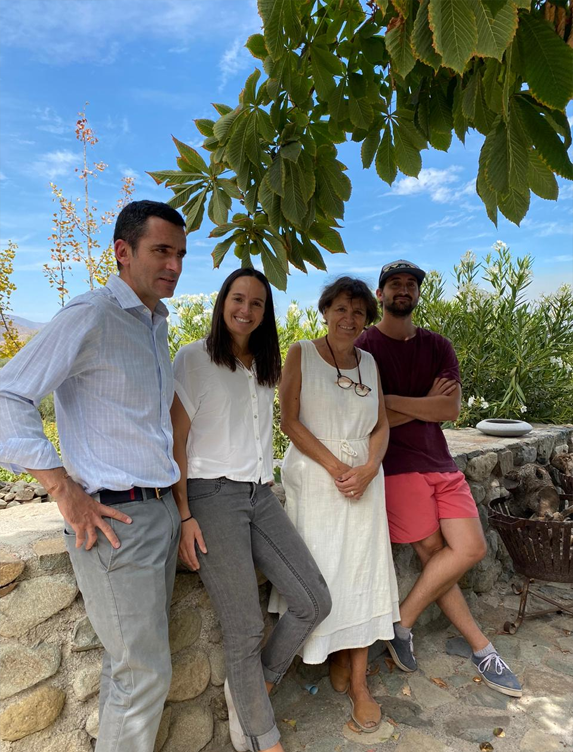 We started in 2005, having just arrived in the Maipo Andes Valley, Germán Lyon (winemaker from Viña Pérez Cruz) and Juan Enrique Gaete (his father-in-law) decided to plant the first Syrah vines. Then in 2009 we continued to plant Cabernet Sauvignon, thus completing our vineyard that surrounds our homes. With a natural and organic process, we decided in 2012 to bottle our first wines, with only 900 bottles between both strains. Due to the enthusiasm of friends and family, we ventured to produce more bottled wine reaching a current production of approximately 12.000 bottles between LOF Cabernet Sauvignon and LOF Syrah.
LOF is the result of a small vineyard planted in the garden of our houses, located at the foot of the Andes mountain range, in the Maipo Andes Valley, Chile. In this place we coexist with the Syrah and Cabernet Sauvignon plantations, two varieties well adapted to the stony soil conditions of this land. In addition, our vines are on a slight slope between 6º and 9º with a South West direction, generating a breeze that refreshes our grapes, and therefore, our wines.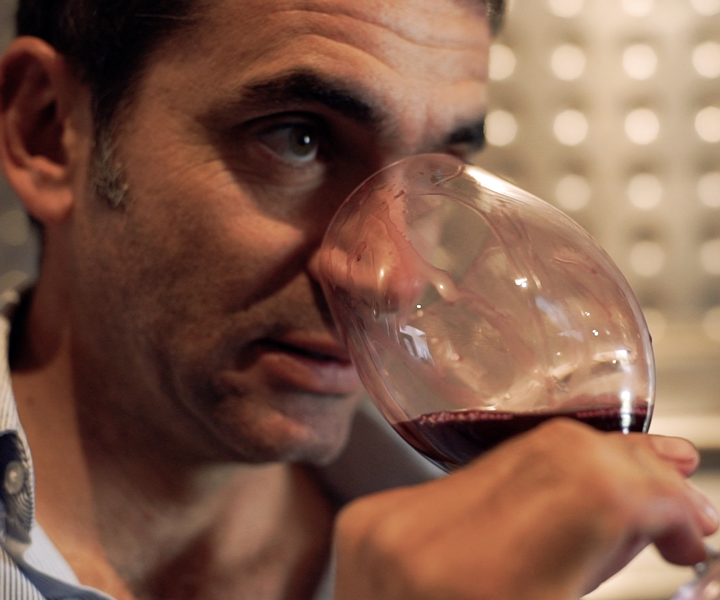 GERMAN LYON
VIÑATERO WINES LOF
For Germán wine is more than a job, it is his passion, he always remembers: "when I started working on what I like, I stopped working".
He joined the Pérez Cruz vineyard team in 2001, when he was just 27 years old, being responsible for the technical aspects of the wines, where he has found and developed the style corresponding to the vineyard's own terroir.
Before arriving in Perez Cruz, Germán traveled to France with his wife, where he trained and it acquired the bases of its current oenological style, in which the characteristics of the place give the guidelines to give rise to its wines.
In 2012, in parallel to his work, Germán, together with his wife, daughters and in-laws, formed his own project called LOF. They live surrounded by a small Cabernet Sauvignon and Syrah vineyard, in the Alto Jahuel sector, Maipo Valley, at the foot of the Andes mountain range.
The word "LOF" means clan in the language of the Mapuches, a native people of southern Chile.
It is related in that the wine is formed through a family clan, who participate in the elaboration and history of the concoction.
Each member of the family forms an essential part of LOF, thus celebrating the union of everything in the same place where the vines are, in the Maipo Andes valley.
The Mapuches are people who make the land work with dedication and respect, and our wines reflect those characteristics, showing them a unique flavor that faithfully distinguishes our place of origin.

Get to know our LOF winery, our house near the Maipo Andes valley, less than an hour from Santiago. Next to our Syrah vineyard where you can taste our wines and share with us.
We invite you on a journey through our entire history on a walk through the vineyard and the winery that was completed in November 2020, always accompanied by us to finish with two drinks per person and a table made with family products so you can enjoy. the tranquility of the place.
In addition, we offer an exclusive and personalized lunch for closed groups between 6 and 15 people, where you can enjoy the tranquility with your friends and close ones.
We also quote for major events such as marriages, work days, among others. You just have to contact us at +56 9 5081 9169 or send an email to visits@vinoslof.cl

LOF Cabernet Sauvignon represents well the characteristic notes of the Maipo Valley, currant, blackberry and black pepper are felt, wrapped in aromas of typical herbs of the place. On the palate, it is a fine structured Cabernet Sauvignon with a fresh and young finish.
The grapes are harvested by hand in order to preserve all their quality. For winemaking, it is fermented with native yeasts and remains in contact with the skins for 20 days. Then, in the second fermentation, it takes place in used barrels where the wine continues for 24 months.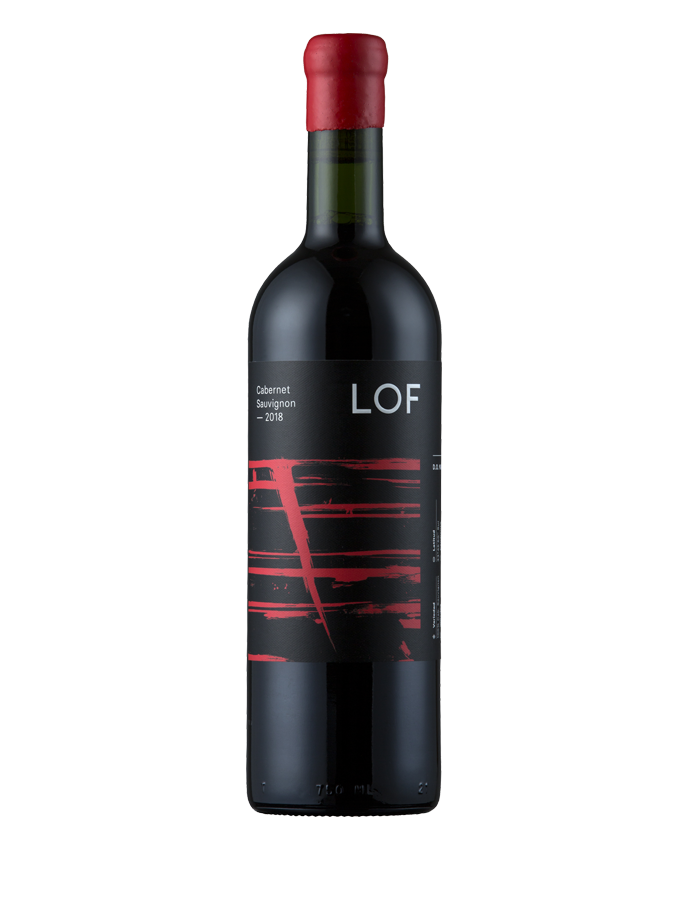 DO: Maipo Andes, Chile.
Variety: 100% Cabernet Sauvignon.
Harvest: By hand.
Aging: 24 months in aged French oak barrels.
Alcohol volume: 13,0%.
You can buy boxes with 6 bottles of Cabernet Sauvignon or boxes of 3 bottles of LOF Cabernet Sauvignon and 3 bottles of LOF Syrah.
LOF Syrah is characterized by being a well structured wine, maintaining freshness and fruity character. In the mouth, the wine feels spicy and mineral, later passing to notes of Mediterranean herbs, such as rosemary or thyme. Finally the fruity notes emerge in a long and complex finish.
Vinification is carried out with half of the grapes destemmed, the rest with whole bunches. Alcoholic fermentation is carried out with native yeasts and the wine remains in contact with the skins for 50 days. The malolactic fermentation is carried out in used barrels where the wine is kept for 24 months.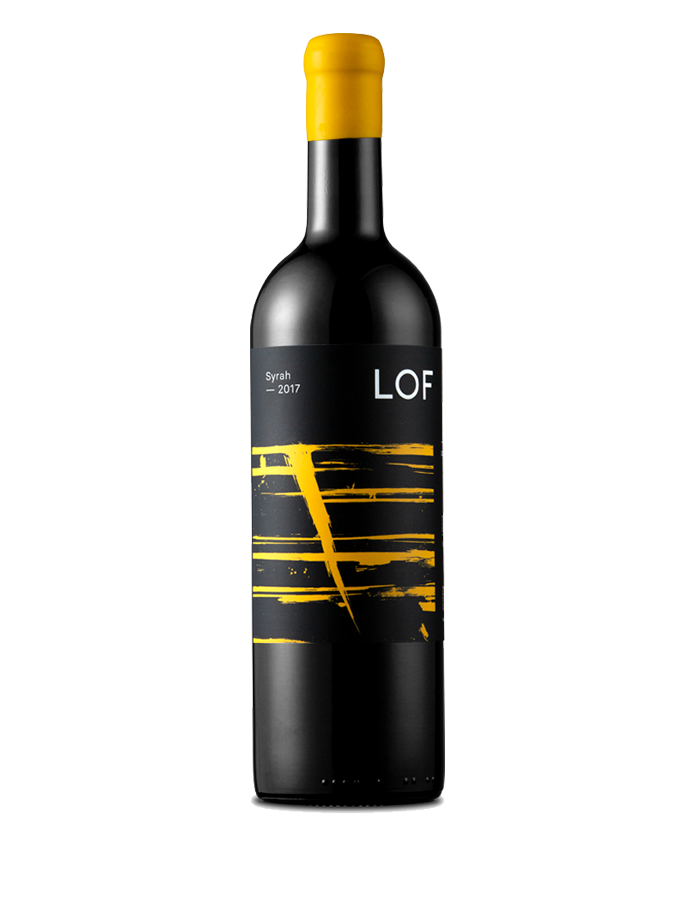 DO: Maipo Andes, Chile.
Variety: 100% Syrah.
Harvest: By hand.
Aging: 24 months in aged French oak barrels.
Alcohol volume: 13,0%.
You can buy boxes with 6 bottles of Syrah or boxes of 3 Bottles of LOF Cabernet Sauvignon and 3 Bottles of LOF Syrah